We are a friendly bunch and love to answer any questions you may have, be it a question about our rates, our schedule or even to ask us about how to make the most of your fishing trip with us – we love those ones the best!
Call us on 07928 273421 or visit us at Queens Drive, Exmouth opposite the Queen's Drive Space and next to the Ice Creamery!
Email info@exefishing.co.uk
You can also find us on Facebook!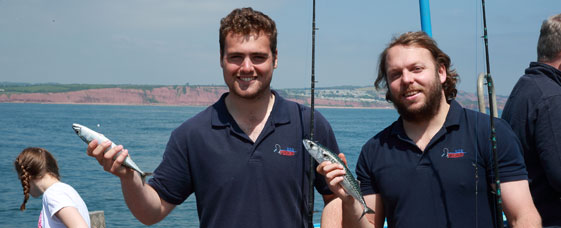 Contact us to ask about private charter or ask a question