We are a friendly bunch and love to answer any questions you may have, be it a question about our rates, our schedule or even to ask us something about making your fishing trips with us the best it can be.
Call us on 07928 273421 or visit us at Queens Drive, Exmouth opposite Exmouth Fun Park on the Beach.
If you are sending us a picture of your catch, please include the date you fished with us. You can also find us on Facebook or see us in our hut on the seafront.
Got an enquiry or question about taking a Fishing trip from Exmouth? Maybe you want to send us a picture of your catch for the website? Not sure which trip is best for you?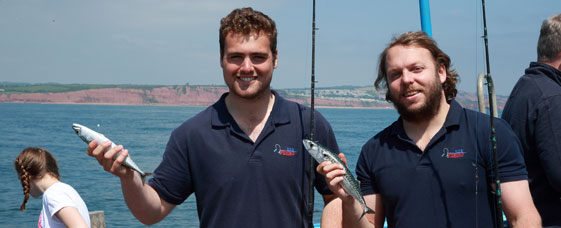 Contact us to ask about private charter or ask a question